Battery Charge Controller, SLA
Battery Charge Controller, SLA
Ag102/3 is Silvertel's first battery charger module. Designed to maximise battery lifetimes while reducing power consumption using intelligent charging techniques and our high efficiency DC-DC converter
Terms and Conditions
30-day money-back guarantee
Shipping: 2-3 Business Days
Overview
Ag103 is a charge control module, designed to maximise battery life and reduce life cycle maintenance and call out costs. Ag103 uses Maximum Power Point Tracking (MPPT) techniques with intelligent charging profiles and a high-efficiency DC-DC converter to optimize the available solar power for charging. This module has been specifically designed for use with Solar Panels as the power source and for charging 12V Solar Batteries. These solar batteries are designed for maximum lifetime with a very high number of deep discharge cycles.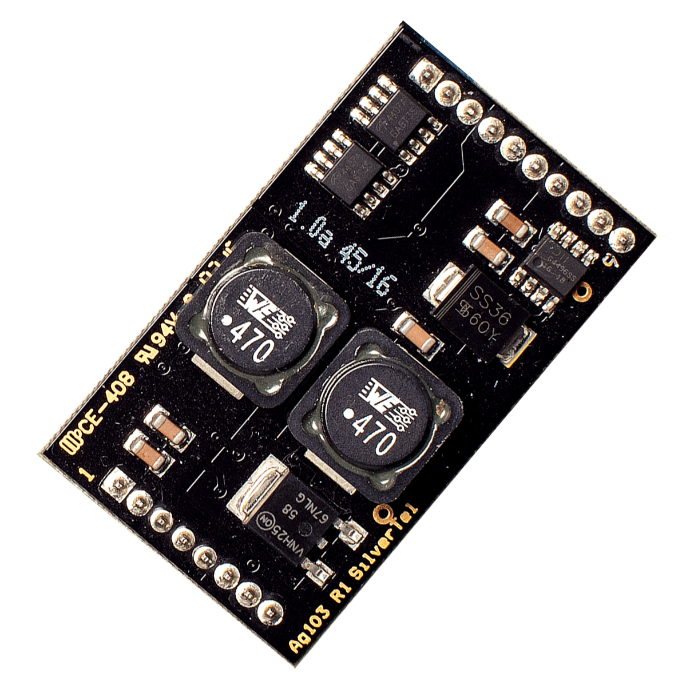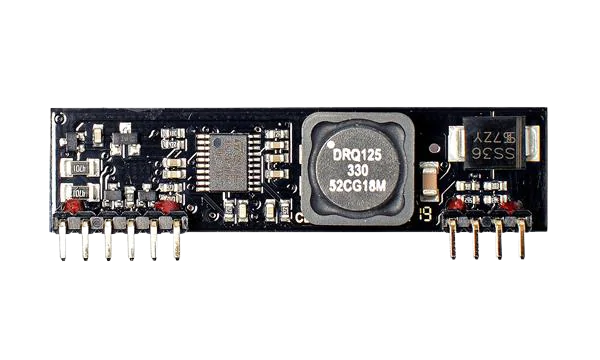 Features
Designed for use with Solar Panels

Max Power Point Tracking (MPPT)

Maximizes Battery Life

Wide input supply range 9V - 36V

Selectable Charge Profiles for 1.2Ah to 12Ah

Small DIL footprint • 51mm(L) x 30mm(W) x16mm(H)

Deep discharge protection

Temperature Compensation

Simple integration
Specifications for Battery Charge Controller, SLA
Package

DIL

or

SIL

Battery Type

SLA

or

Li-Ion

Charging Capacity

1.2Ah~12Ah

or

1.2Ah~7Ah

Input Voltage

9V~36V
This is a preview of the recently viewed products by the user.
Once the user has seen at least one product this snippet will be visible.
Recently viewed Products
Description

The Ag102 is a microprocessor-based intelligent, cost-effective, sealed lead-acid (SLA) battery charging module. It uses digital technology to optimize the charging of standard, 12V sealed lead acid batteries between 1.2Ah and 7Ah capacity. Using various intelligent charging techniques the Ag102 technology will maximise the manufacturer's specified battery lifetime. The Ag102 has a very wide input range of 9V to 36V DC. This gives extensive flexibility and means the system and charger require just one, lower cost, power supply. When used in conjunction with Silvertel's Power over Ethernet (PoE) module, the Ag102 can charge SLA batteries from power obtained over an Ethernet cable. 
Features
Multi-Stage Charging

Battery Reversal Protection

Reduced Power Consumption

Wide DC or AC Input Voltage Range

High Efficiency DC-DC Converter

Intelligent 'Top-up' Float Charge

Programmable Charge Current

Battery Condition Indicator Output

Temperature Compensation

Overload & Short-circuit Protection

Simple Integration 


ACCESSORIES
Subscribe to find out all the latest updates.