What are the most fundamental concerns for businesses? Office security! Any huge losses to the businesses or harm to the employees often result from the potential threats that could be eliminated from the beginning. However, while big companies can afford costly and comprehensive security systems, small business security systems should be robust and affordable as well. Thus, Milesight provides a wire-free magnetic Contact switch to protect your office assets.
Door & Window

Doors and windows are the first barriers to prevent burglary. By installing the WS301 on the door or window, you will know about every door or window status, like which was left open by accident, and the WS301 LoRaWAN® door sensor will send information about it directly to your smartphone.
Safe Box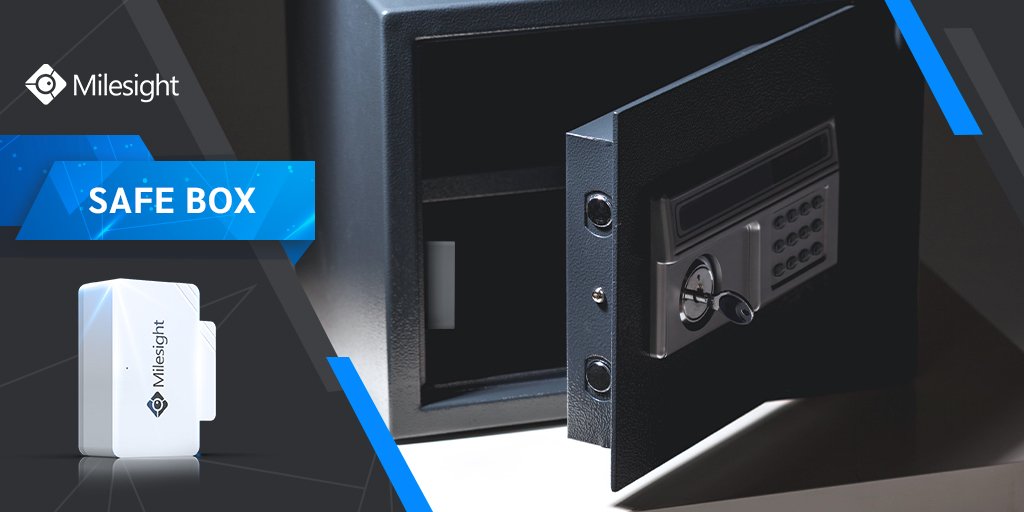 Safe boxes are a secure means of storing cash, valuables, and important documents. Currently, the smart Wi-Fi safe boxes are not ubiquitous., You can install the WS301
LoRaWAN® door sensor inside the safe box to record each time you open it as well as alarm you about unauthorized access.
File Cabinet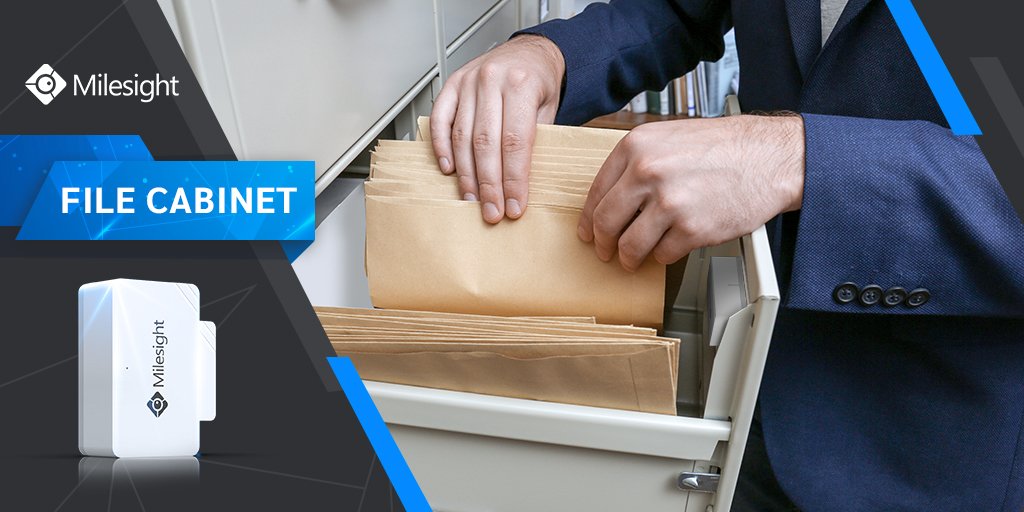 File cabinet is an office necessity unit that helps you to keep your paperwork in order and keep your trade secrets safe, and it can be intelligentized with WS301 LoRaWAN® door sensor, to inform you whenever somebody open the cabinet.
Topotology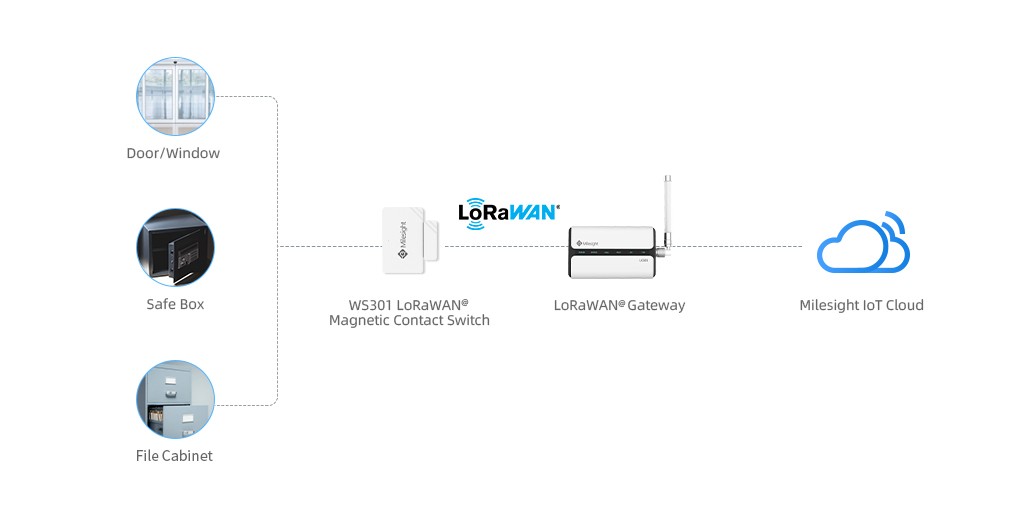 WS301 LoRaWAN® Magnetic Contact Switch
UG65 Semi-industrial LoRaWAN® Gateway
About WS301 Magnetic Contact Switch
The WS301 is a 100% wire-free magnetic contact switch to be easily installed on a door or window to detect the opening or closing event, and report alarms over the LoRaWAN®network. The minimal magnet is placed inside the portable part, while the sensor is inside the fixed part on the door, window or other objects.
Benefits
No worries about forgetting to close the door
Time alert of unauthorized entry
Keep valuables and important files safe