Workplace utilization can play a critical role in helping to optimize the work environment for business. Yet traditional workplace utilization is poor because the characteristical manual management is without reliable real-time feedback. For modern and smart workplace, it will know how the office space is being used at every single moment: how many people are in each room; where there is a free desk; is the meeting room booked for actual use and many other aspects of the space usage.
So, do you know if your workplace is in good usage?
How We Can  Help
AI Workplace Sensor is primarily designed for indoor occupancy analytics in commercial buildings, providing unprecedented precision in the detection of occupants' counting. Moreover, on-device artificial intelligence process occupancy data measure human occupancy accurately and anonymously. Then, Milesight IoT Cloud platform will show all useful data sent by  UG65 LoRaWAN® Gateway. To help illuminate what this solution are capable of, here are some of the things it can do to optimize workplace utilization: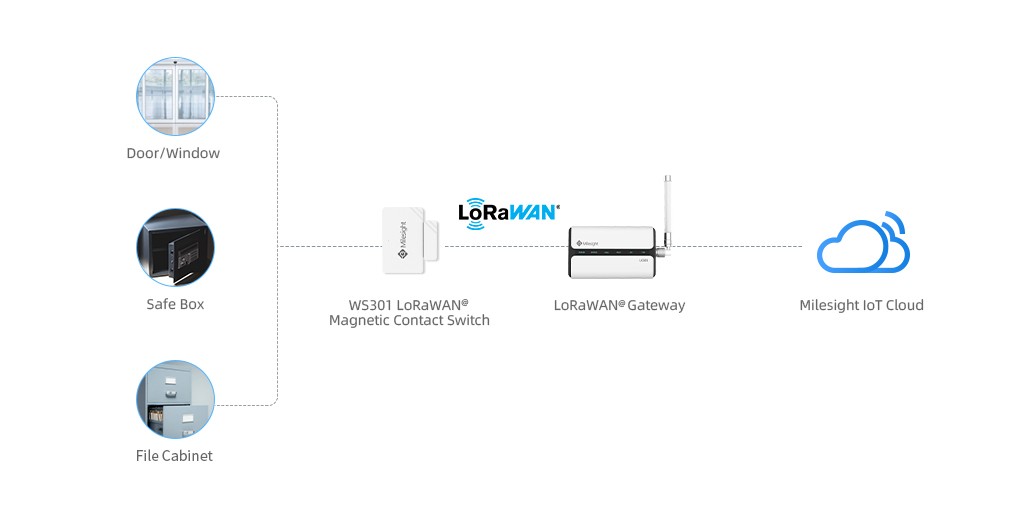 A more accurate and cost-effective option is available right away by deploying a smart sensing solution that monitors multiple desks and provides desk-level occupancy notifications to the hot-desking application.
Based on real-time data, Milesight workplace sensor allows for effective workplace utilization through usage management by detecting presence in a meeting room, which is useful for last-minute bookings. It can also detect unused but reserved rooms and release the resource allowing other access if needed. Moreover, it could generate a true understanding of meeting rooms usage through extensive reporting.
Workplace utilization data also provides insights for workplace to optimize required cleaning operations. Cleaners can dynamically respond to cleaning needs based on areas of high usage, building user feedback and scheduled requests.
Featured Products
>95% Recognition Rate
100% Private & Anonymous
78m² Coverage
Up to 2000 Nodes
Over 2 km Radio Communication Range
Ethernet, 4G and Wi-Fi
Field Data Visualization
Remote Monitoring & Control
Real-Time Alert
Benefits 
Anonymous Data Collection

on Area
Flexible and large detection area means that workplace sensor allows tailored deployment in your workplace, reducing the total cost of ownership.
Flexible and Large Detection
To ensure the utmost level of privacy in a workplace, the sensor collects data anonymously by on-device image processing, which means it only sends the data to the cloud-based management system
With up to 95% recognition rate, users can monitor live-occupancy views or dive into a library of configurable dashboards on floor and desk utilization, meeting-room occupancy analytics, team-space capacity planning and more on workplace utilization!
Rather than being just a people counter or desk monitor, Milesight workplace sensor drive long-term ROI with live data feeds that support use cases as varied as space booking/hoteling, wayfinding and more to optimize your workplace utilization.