Ag9900 the Smallest IEEE802.3af PD Module
Ag9900 the Smallest IEEE802.3af PD Module
Ag9900 is now the smallest PoE module in the world, superseding the Ag9800.
Terms and Conditions
30-day money-back guarantee
Shipping: 2-3 Business Days
Overview
Ag9900 is now the smallest PoE module in the world, superseding the Ag9800. The three versions offered:-
M – standard IEEE802.3af compliant surface mount module;
MT – standard + Industrial temperature surface mount module;
LP – same PoE standard with Low profile (less than 8mm high).
It is designed such that adding just two diode bridges and an electrolytic capacitor to this truly tiny module is enough to enable PoE functionality in a product. Ag9900 is fully compliant to the IEEE 802.3af PoE standard. It provides a PoE signature, classification, isolation and DC to DC conversion options for 12V, 5V, 24V or 3.3V, while taking up minimal PCB space. It is ideal for space constrained PoE applications such as IP phones, wall mount appliances, IP cameras, thermostats, smoke detectors and room sensors, and is perfect for a whole range of new IoT and building automation sensors and devices.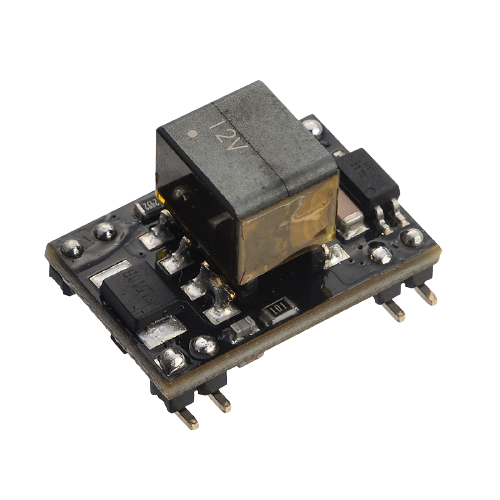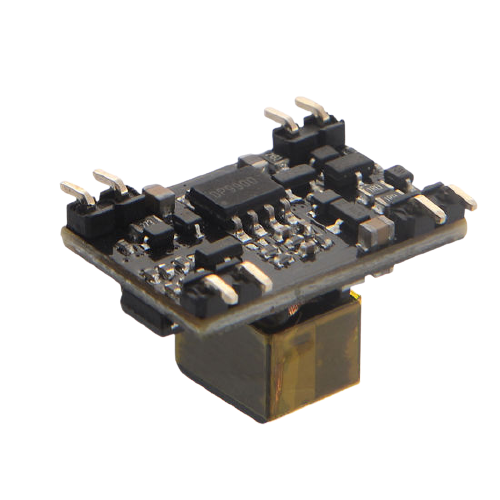 Features


Miniaturised Poe Pd Module: Smt-21mm(L)X 14mm(W)X13.35mm(H)

Low Profile 8mm High Option

Smallest In The World

40% Smaller Than Any Other Poe Solution

Overload & Short-circuit Protection

Over-temperature Protection Option

Industrial Temperature Option

3v, 5v, 12v & 24v Versions

Isolated Dc/dc Converter

Low Cost & Simple Integration
Evaluation Kits
These are a range of evaluation boards for testing and evaluation of Silvertels ultra-miniature IEEE802.3af Ag9900M SMT package PoE PD modules. It is designed to work with Power Sourcing Equipment (PSE) that supplies power over either the spare pair or the data pair. It is fully compatible with the Ag6100 (and complementary Ag7100) and Ag6400 PSE modules. It can be ordered as one of eight options, dependent on the module/output voltage variant fitted, from either Ag9924M, Ag9912M, Ag9905M or Ag9903M or with additional over-temperature protection fitted, with the MT suffix. Please click on the order codes above, or use the Buy Samples button provided to order boards. The User Manual can also be downloaded below.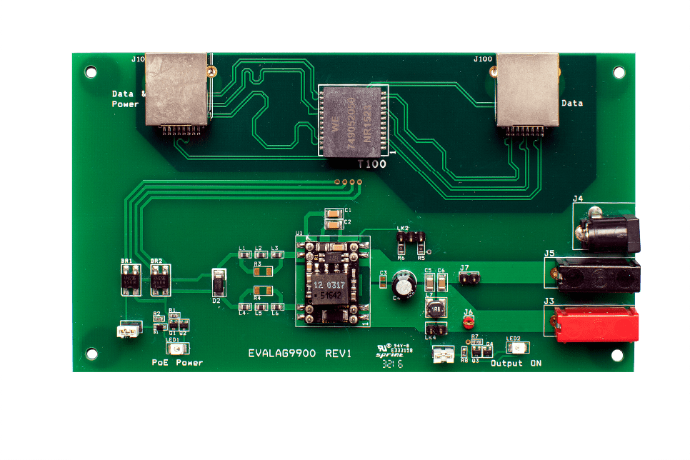 Specifications for Ag9900 the Smallest IEEE802.3af PD Module
Output Voltage

3.3V

or

5V

or

12V

or

24V

Temperature Range

Normal

or

Industrial Temperature with Temp protection

Power module package

DIL

or

SMT

Role

PD

Compliance

IEEE 802.3af 13W

Build in Bridge

No

Power isolution

1500Vdc

Protection

Thermal, Overload and short-circuit
This is a preview of the recently viewed products by the user.
Once the user has seen at least one product this snippet will be visible.
Recently viewed Products
The Ag9900 Power-over-Ethernet (PoE) modules are the smallest POE solution in the world and designed to extract power from a conventional twisted-pair Category 5 Ethernet cable, conforming to the IEEE 802.3af PoE standard. The Ag9900 signature and control circuit provides the PoE compatibility signature required by the Power Sourcing Equipment (PSE) before applying up to 15W power to the port. The Ag9900 provides a Class 0 signature. The DC/DC converter operates over a wide input voltage range and provides a regulated output. The DC/DC converter also has built-in short-circuit output protection
Features
IEEE802.3af compliant

1500V isolated DC/DC Converter

Ultra-Low Profile

Tiny SMT (14mm x 21mm X 13mm) or DIL package (14mm x 21mm X 8mm)

Low cost

Input voltage range 36V to 57V

Minimal external components required

Short-circuit protection

Industrial temperature option available

Over-temperature protection (Industrial Temperature version- MT or LP)

Adjustable Output

Silvertel "design-in" assistance
ACCESSORIES
Subscribe to find out all the latest updates.